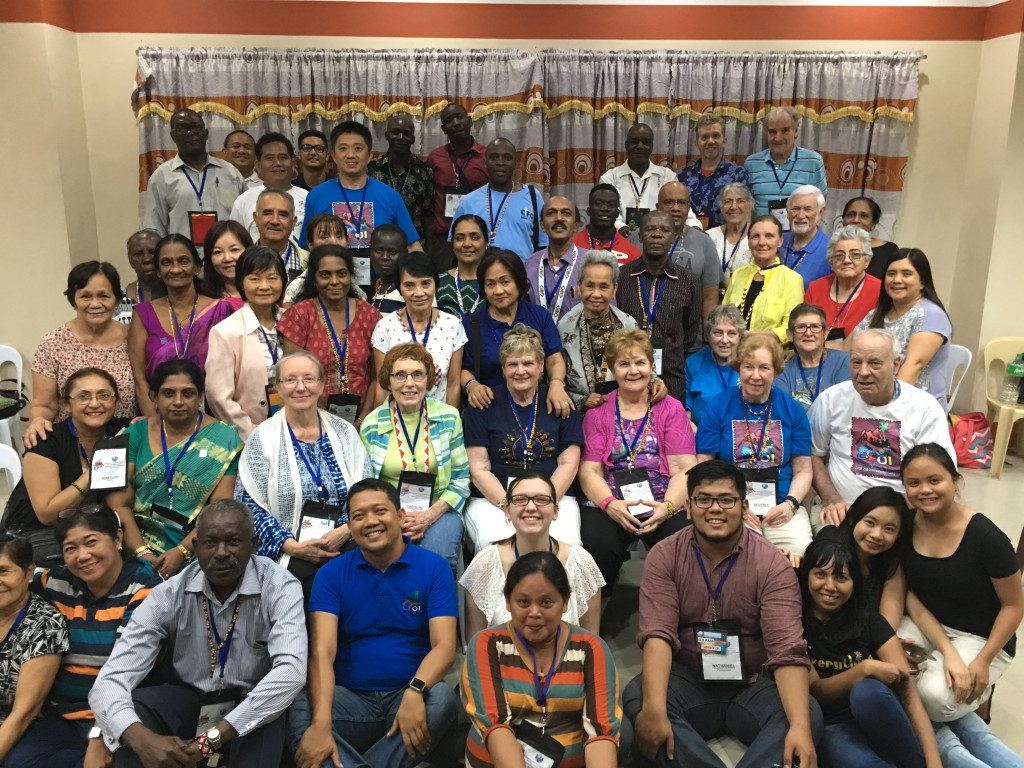 CFO International is led by a volunteer Board of Trustees composed of members from each country where a chartered CFO Camp exists. Representing camps, retreats, and prayer groups in regions of Africa, Europe, East Asia, South Asia, South America and South Pacific, the Board of Trustees along with teams seeks to support the development of new camps and retreats, and keep the Belt of Prayer around the world connected via our website.
CFO International Camps are prayed into being by prayer groups and trained by existing CFO leaders in the region and abroad. Once a camp is established, the Council Ring of that camp is autonomous in its operation, is represented on the National Council Ring in their country, and communicates with the CFOI Board as to stay connected with The CFO Movement.
Together, CFO'ers around the world pray the Nine O'Clock Prayer each night in their respective time zones creating the Belt of Prayer around the world:
Thy Kingdom come, thy will be done on earth as it is in heaven.
Let there be PEACE on earth and let it begin with me.